Tapestry online learning journal
At Ruskin Road Pre-school we use an online system called Tapestry to record and store all observations and assessments relating to each child. This is a safe and secure system that enables parents and carers to access their child's learning journey at any time.
Parents can share it with their child, family and friends at home, and also post any comments and photographs of their own, helping to create a holistic view of the child and strengthen the parent partnership.
Parents can update Tapestry
Parents logging into the system can access only their own child's Learning Journey. They can input new observations and photos, and add comments to existing observations, but they don't have the necessary permission to edit existing content.
For parents without access to the internet, we will still be holding our regular coffee mornings when parents will be able to access our tablets to see their child's development records.
Consent
Parents are asked to sign a consent form giving permission for their child's image to appear in other children's Learning Journeys, and to protect images of other children that may appear in any photos contained in their child's Learning Journey. If parents withhold this consent their child is only ever photographed alone, and no shared observations are made including that child.
When children leave
When children move to another setting, we will transfer the Tapestry account to the new setting, if they also use Tapestry. If they do not, we will email a PDF to the setting.
When a child leaves the setting to start school, the parents are able to log in and download their child's account for a lasting record of their time with us at Pre-School. The child's information, and their Learning Journey will be permanently deleted from our Tapestry account within 30 days, so no data on that child will remain with us once they have left.
Tapestry links
Find out more on the Tapestry website.
---
Come and see what your child is learning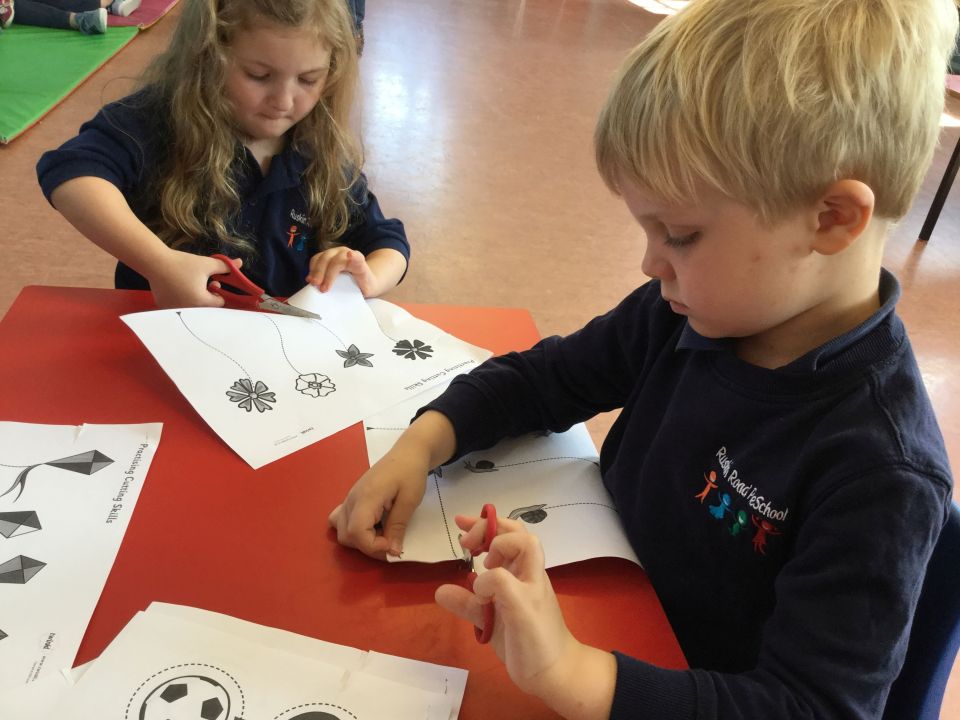 Parent coffee mornings
This is an opportunity for you to come in and meet your child's key person. You can look at their Learning Journal and enjoy meeting other parents while having a coffee and a slice of cake!
---
End of term activities
These may include a show where the children will entertain you with songs and plays. These events are also fundraising opportunities so that we can buy new toys and equipment. We encourage all the family to come and enjoy the experience with the children and staff.